NADAGUIDES MARKET INSIGHTS
Marine
Industry
2017 Q2

Download PDF
Industry Overview
Marine Market Update
Strong sales are continuing through the summer months. We are seeing the warmer weather having a huge impact on Q2 sales. Pontoon and outboard segments are most popular, while aluminum fishing boats also continue upward momentum in freshwater areas.
There were reports of dealer and consumer confidence declining in early Q2, however, it did not affect overall sales moving forward. Reports from Statistical Surveys are showing an increase in registered boats year-over-year. As seen later in this report, stern drive and inboard boats show a steady growth in traffic views on the website. Outboard boats stayed steady for the month of June.
Power Boat Values vs. Traffic
Average Retail Value and Traffic Views by Category
Outboard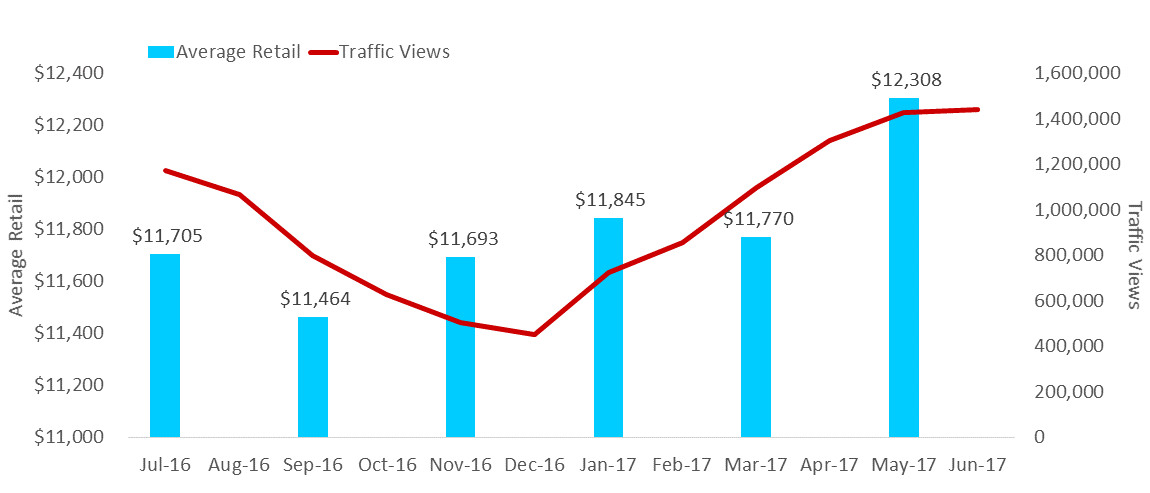 Stern Drive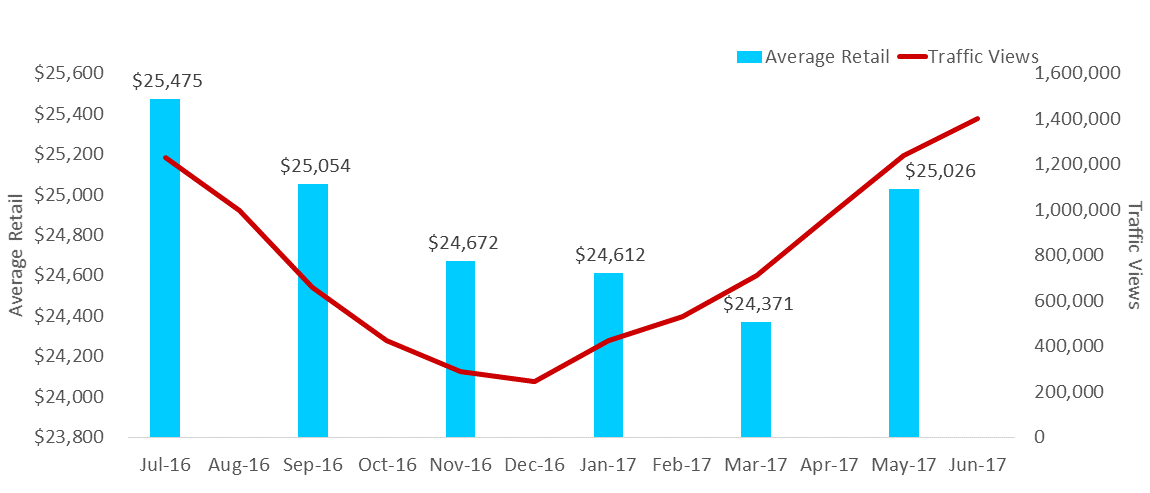 Inboard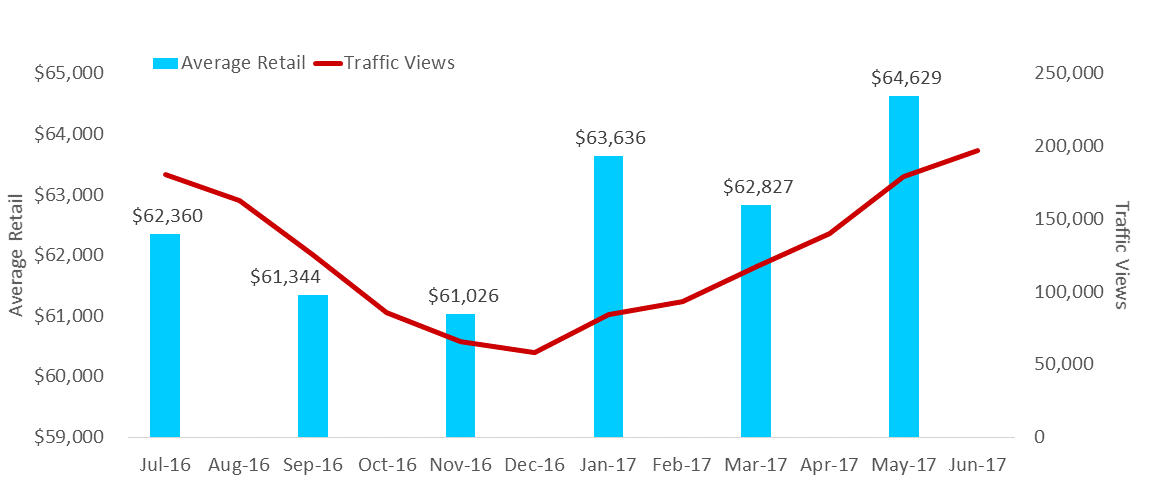 Personal Watercraft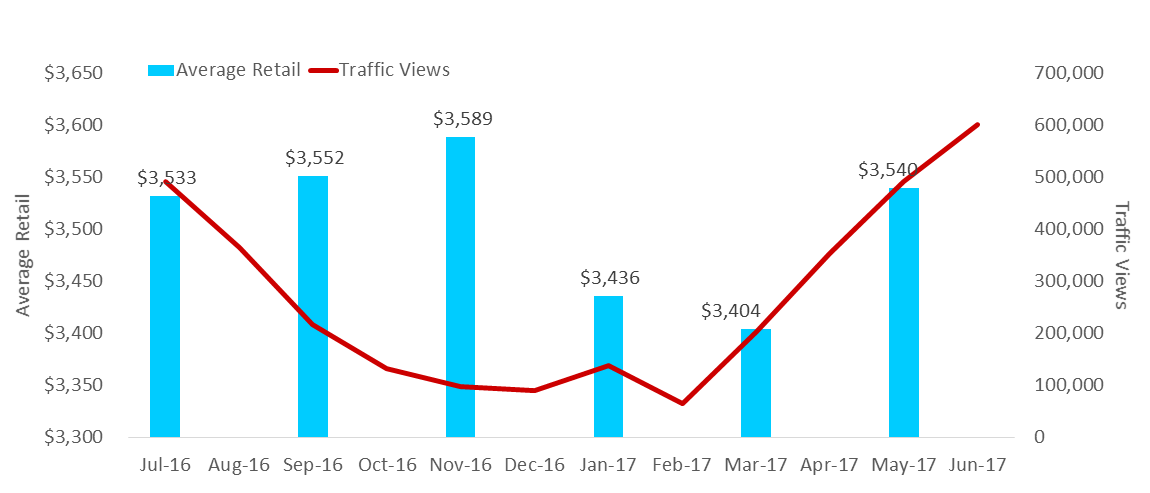 Marine Categories
Category Views Among Consumers, Dealers, and Finance & Insurance Institutions in 2017 Q1-Q2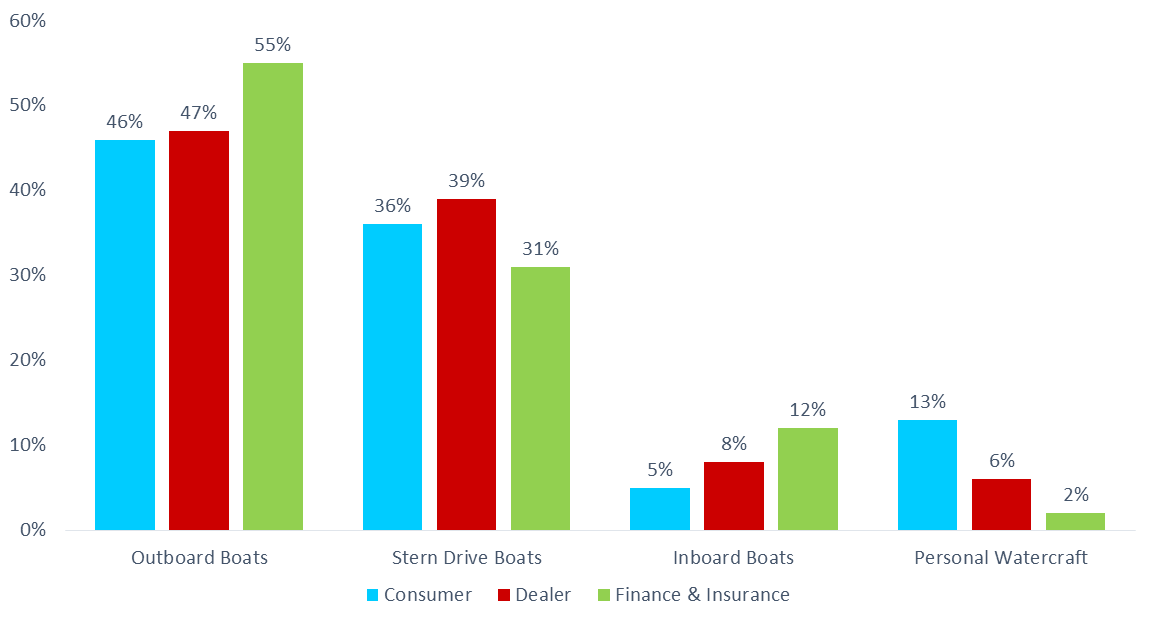 Power Boat Brands
NADAguides.com Top Researched Brands in 2017 Q1-Q2
Outboard Brands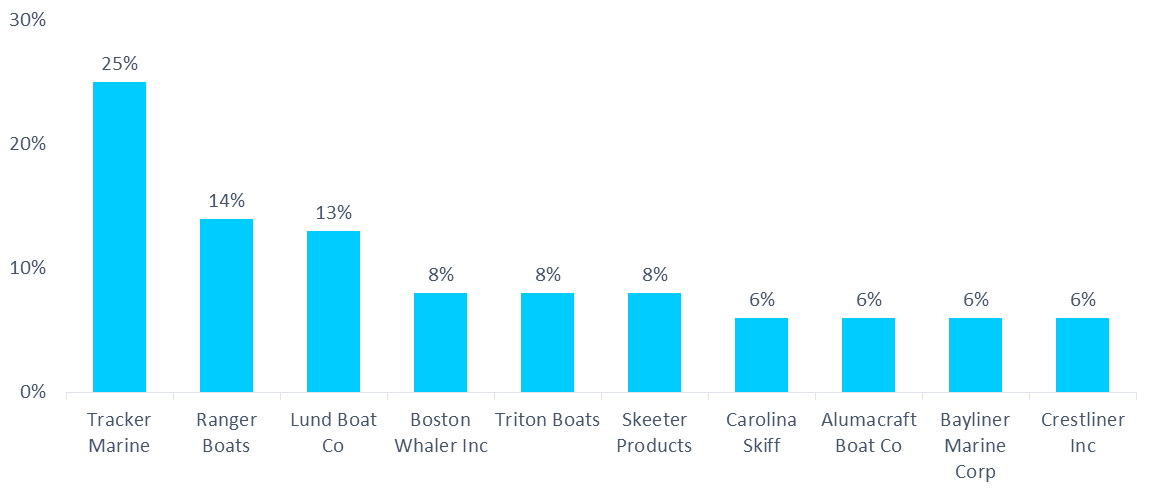 Stern Drive Brands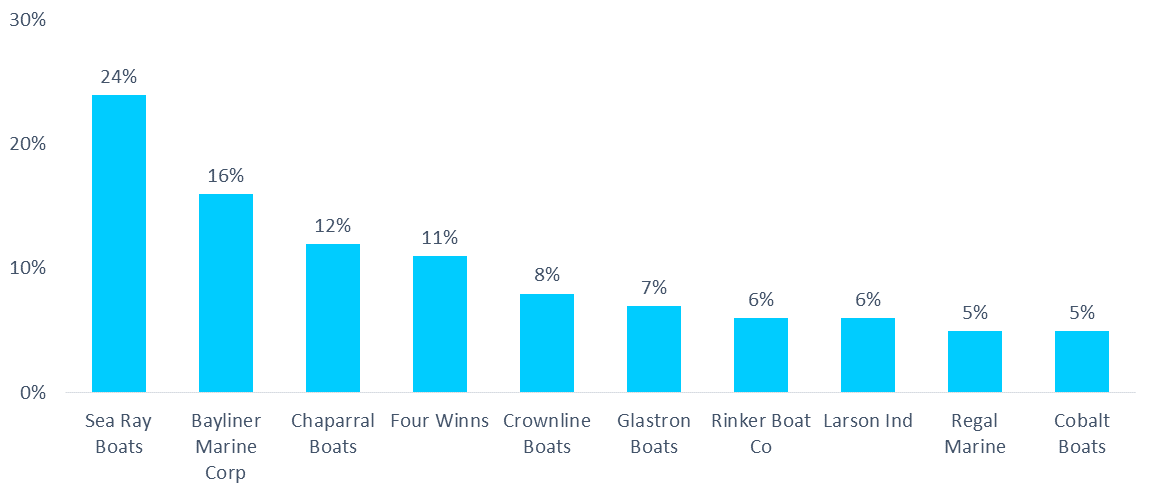 Inboard Brands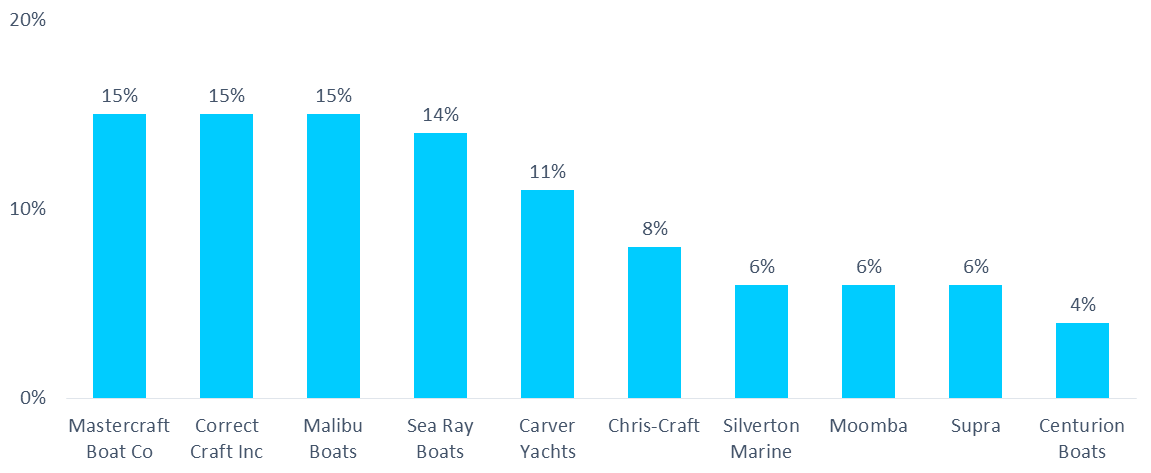 Personal Watercraft Brands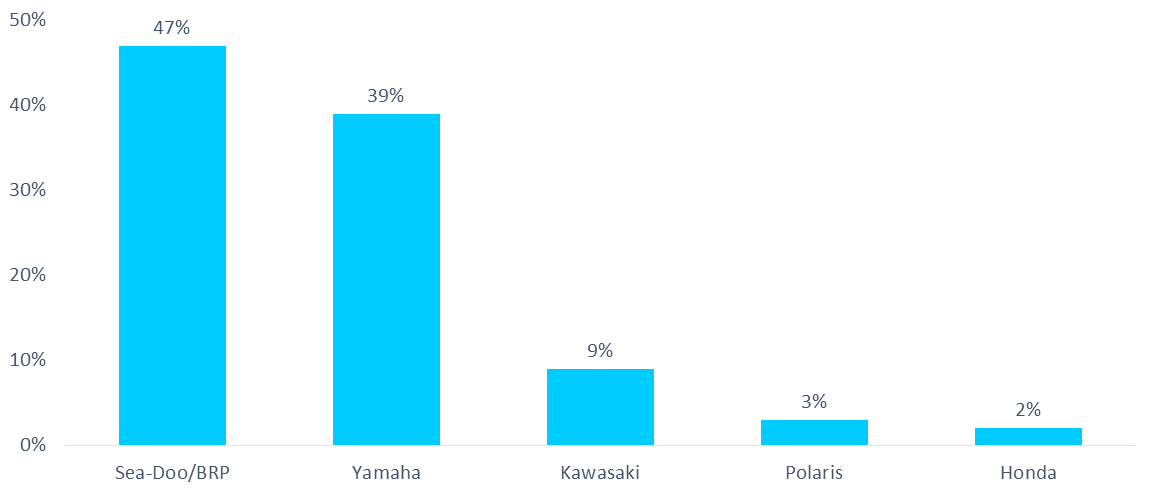 NADAguides.com Traffic by State in 2017 Q1-Q2
Outboard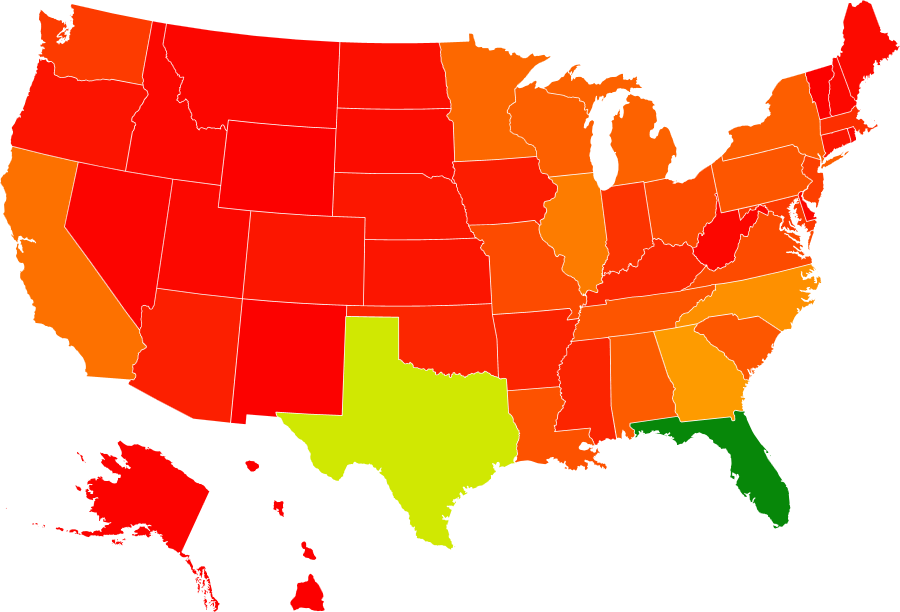 | | |
| --- | --- |
| | > 200,000 |
| | 100,000 - 200,000 |
| | 30,000 - 99,999 |
| | < 30,000 |
Pontoon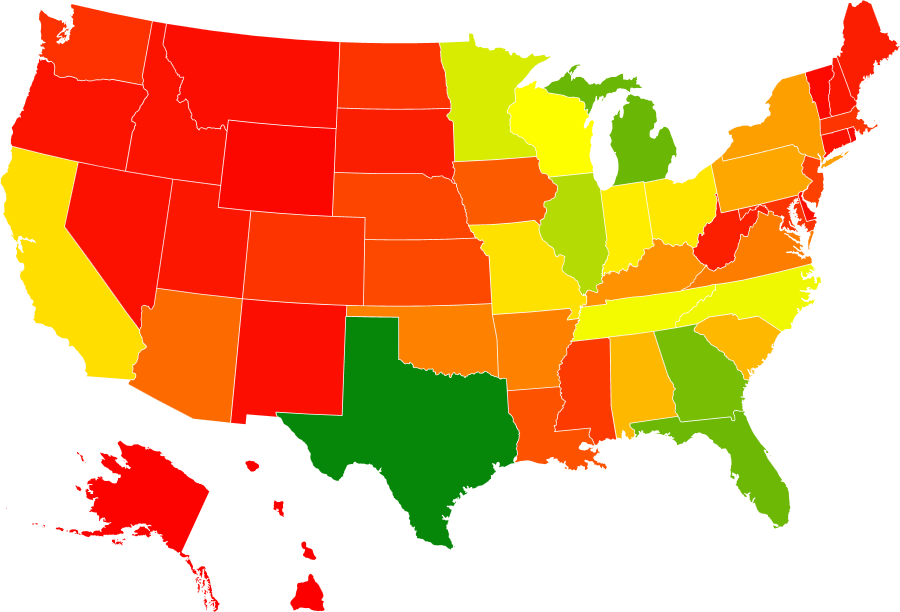 | | |
| --- | --- |
| | > 25,000 |
| | 15,000 - 25,000 |
| | 11,000 - 14,999 |
| | 5,000 - 10,999 |
| | < 5,000 |
NADAguides
Disclaimer
National Appraisal Guides, Inc. makes no representations about future performance or results based on the data and the contents available in this report ("Market Insights"). Market Insights is provided for informational purposes only and is provided AS IS without warranty or guarantee of any kind. By accessing Market Insights via email or the NADAguides website, you agree not to reprint, reproduce, or distribute Market Insights without the express written permission of National Appraisal Guides, Inc.
About NADAguides.com
NADAguides.com, the largest publisher of the most market-reflective vehicle pricing and information available for new and used cars, classic cars, motorcycles, boats, RVs and manufactured homes, offers in-depth shopping and research tools including a broad range of data, products and service and informational articles as well as tips and advice. NADAguides.com also produces electronic products, mobile applications, raw data, web services, web-syndicated products and print guidebooks. NADAguides.com is operated by National Appraisal Guides, Inc., a strategic ally of J.D. Power and Associates. © J.D. Power and Associates 2017.
National Appraisal Guides, Inc.
PO Box 7800
Costa Mesa, CA 92628
(800) 966-6232 | (714) 556-8511
Fax (714) 556-8715