2011 Flagstaff/Forest River Classic Series M-823D Equipment: Prices and Specs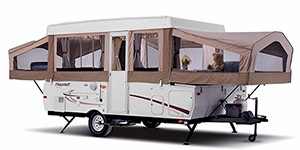 Select 2011 Flagstaff/Forest River Classic Series M-823D Options
Notes:
Manufacturer note(s):
CAMPING TRAILERS - For information before 1997, refer to Flagstaff by Cobra.
Year note(s):
All models include upgraded vent (n/a on LTD models), furnace, and carbon monoxide detector. High Wall models also includes roof A/C, heated bed, Convenience Pack and Travel Pack. Classic also includes roof air kit, 3-way refrigerator, heated bed, hanging wardrobe, kitchen cabinetry, Convenience and Travel Pack. M.A.C. includes Power Lift System, 3-way refrigerator, roof A/C kit, hot water, single bottle cover, Convenience and Travel Pack. M.A.C. LTD includes 3-Way refrigerator and heated bed.
Read more
Read less
OR select options below
Option note:
Only select options below that are in
addition
to standard equipment and equipment noted in the manufacturer or year notes show above. If you are uncertain of what came standard, please contact your manufacturer with your VIN.
AIR CONDITIONING AND HEATING
APPLIANCES
ENGINE AND SUSPENSION SYSTEMS
ENTERTAINMENT
JACKS AND LEVELING SYSTEMS
MISCELLANEOUS OPTIONAL EQUIPMENT